Free Fake call application, Help you to escape from people ,who you want to ignore by means of attending a fake phone call, It allows you to setup a fake call and it really seems like someone calling with their own name and time that we have setup as prior, It make a fake call that like someone really calling at that time with what the name we already specified with ring and vibration, Also you allowed to attend and reject the call as a normal call depending about your situation,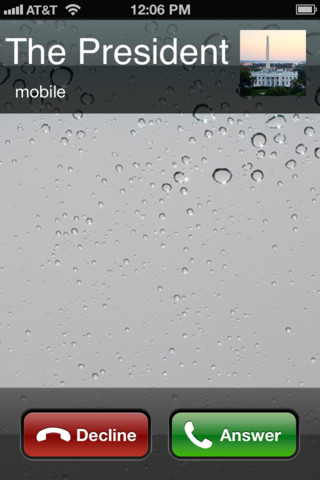 Fake an incoming call from your boss, your wife, or a celebrity at the tap of an app! Get out of bad dates, impress your friends, and prank your enemies!
Features with this Free fake call application :
Just like a real call!
Fully functional keypad / speaker / mute / contacts buttons!
Fake A Call at the press of a button, or have it delay and call you at a specified time!
Select from 9 voices to start talking to you when you answer the fake call. Just ad lib your end of the conversation for an ultra realistic fake call!
Can't think of what to say to the voices? Choose from 9 scripts to play when you answer the phone. Just answer and repeat what the voice says — answer the fake call and the app will tell you what to say to sound like a doctor, lawyer, or just someone who really needs to go!
The 18 voices and scripts not enough? Record your own or buy additional voice / script packs with in app purchase!
Voices fully functional with speaker and hold buttons!
Escape a bad date, boring meeting, or just impress your friends!
Easiest and most fully functional fake caller application!
Free version is fully functional and fully customizable! It just has ads on the setup screen!
It can applicable for  iPhone, iPod touch, and iPad.Requires iOS 4.0 or later. You can download it from app store,

I hope you this application may helpful for many situation to prank your friends, 😀