Android is an wonderful operating system developed by Google, It now probably available for all mobile phone company because it is open source, since most of the developers now avail to develop good application, So we got million of application, but we surely confused, What application satisfies me and effective too? Ok now i give the list of popular apps that related to Social networking,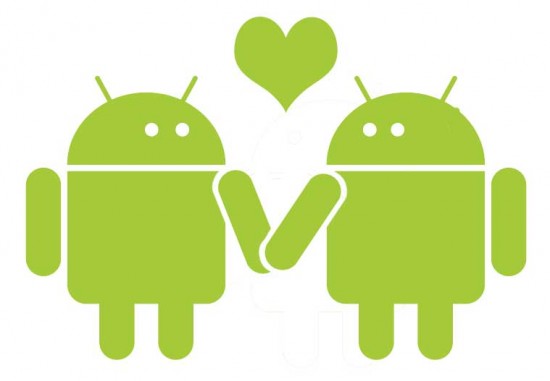 Facebook Android official :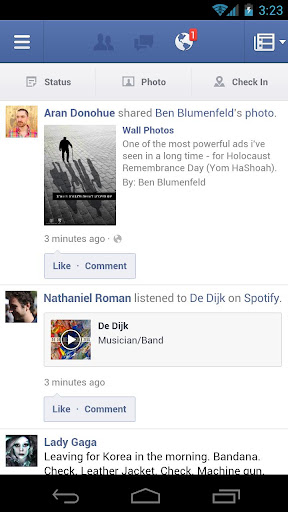 Facebook is a no:1 Social networking site, Since we have no doubt on this, Every one addict on this site, Since you can use Facebook on GO!, using this apps, you can view others profile with timeline, Message others, poke, share, like etc., if supporting for all major android phones,

Facebook Messenger :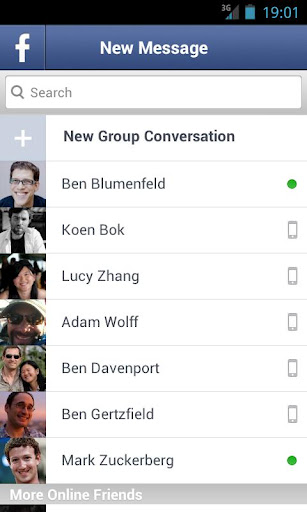 These application also developed by Facebook, So it can be a trusted way to use without Advertisement,
Text groups of friends for free with Facebook Messenger. Reach Facebook friends wherever they are now – on their phones or the web.
· Text a friend or start a group conversation
· Get free push notifications so you never miss a message
· Access chats and messages as seamless conversations — wherever you log into Facebook
· Know who's seen your message, and who hasn't
· Include your location and share photos
Also refer Facebook Messenger for desktop

Twitter for Android :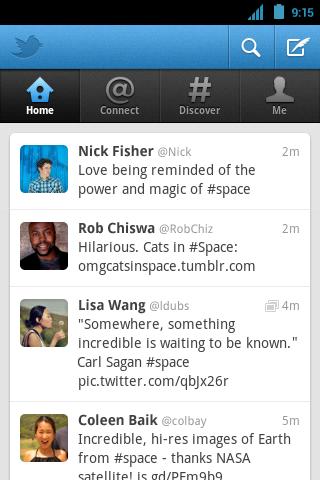 Follow your interests: instant updates from your friends, industry experts, favorite celebrities, and what's happening around the world. Get short bursts of timely information on the official Twitter app.
Real-time search reveals breaking news, while trending topics show what's happening now around the world. View trends, browse your interests and see suggested users in several categories, including fashion, entertainment and travel, or search to find out what people are saying about topics you care about, such as politics or big sporting events.

Google + :
Share and keep up with people no matter where you are.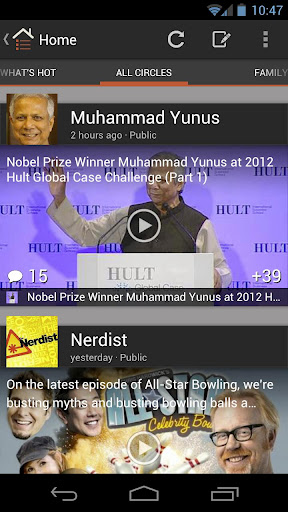 FEATURES:
– Turn on Instant Upload to sync photos from your phone to a private Google+ album
– Video chat with up to 9 friends with mobile Hangouts in Messenger
– Chat with a friend or all your friends at once with Messenger
– Check out the What's Hot stream to see trending topics
– View the Nearby stream to see what people near your location are saying

Linkedin official :
For Professionals Going Places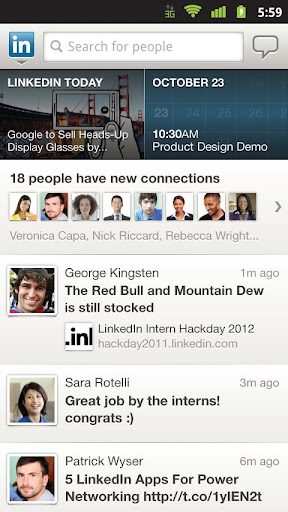 The LinkedIn app gives you access to your professional network from your Android device. Sync your calendar to get LinkedIn profile information about the people you're meeting with, read the latest industry news, stay updated on your network, and connect with over 160+ million professionals around the world.

Orkut :
The official Orkut app for Android connects you to your friends and family. Now you can send scraps, see your friends updates, upload photos and browse your friends albums anywhere you go. Never miss a conversation again because you are not in front of your computer: get the free Orkut app and stay connected.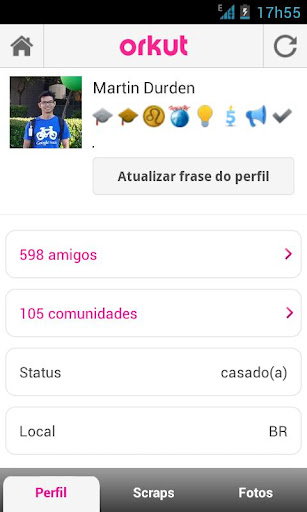 – Update your status
– Check your scraps and messages
– Reply to your friends birthdays
– Check your friends updates
– Browse your friends profiles, scraps and photos
– Browse and participate in communities discussions
– Browse and vote on community polls
– Take new photos and upload them directly to your Orkut albums
– Share your life anywhere, anytime with the people you care about

i hope this may helpful,
All content source : play.google.com