Nowadays Every people having electronic gadget, it may be a mobile phone to camera, Every electronic gadgets having a camera to store their memories, In the quick world, move on the go, you can store and share the photos, Using Android mobile, it can be easy thing with tuned and easy apps,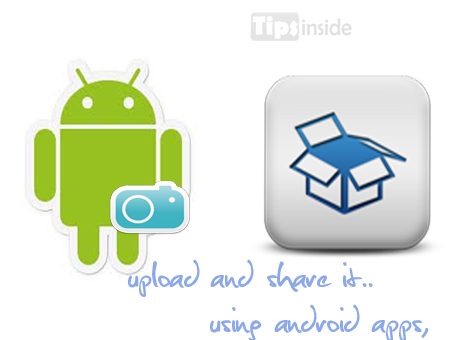 You may share photos using social networking sites or photo sharing websites, if you are switching to social network, Refer this post Android applications for Social Networking Free Download
Let see about famous online photo sharing sites, 🙂
Flickr mobile :
The best way to share your life in photos – now available on Android! Take beautiful photos with our in-app camera, enhance with filters, then share on Facebook, Twitter and more.
– Capture and enhance with one of our custom filters. High resolution photos that look good everywhere (on your PC, tablet or internet fridge).
– Upload straight to Flickr and share to your friends on Facebook, Twitter, via email and more. Stay up to date with latest comments and activity on your photos too.
– When you upload to Flickr you also get access to powerful online organizational tools, groups, fun photo apps, and a community of over 60 million members. That's a whole lotta photo sharing unleashed in one app!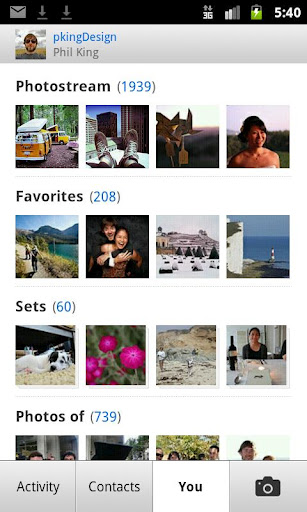 New to Flickr? Sign up straight from your Android device.
Features:
• Share photos only with the people you want to with easy privacy settings.
• Full screen browsing and slideshows for your photos, your contacts photos or any of the public photos from the global Flickr community.
• Share the story behind your photo with titles, descriptions, comments and tags.
• Keep your track of where you took your photo by keeping your location data automatically through geotagging.

Smugmug mobile :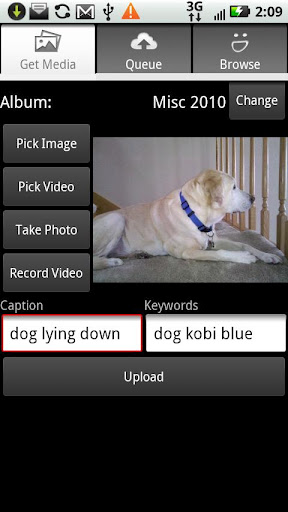 SmugMug sets the standard for beautiful unlimited online galleries. Shoot, share, and show your friends what they're missing.* Unlimited photo and video uploading to gorgeous, customizable galleries.

Picasa web album :
Love "Google Photos", "Picasa Web Albums"? Try the BEST Android app for them!Only the Beautiful app could match your Beautiful photos. PicasaTool helps you to manage your "Google Photos" and "Picasa web albums" in a beautiful way.
? Offline web album
? Picasa web album management
? Photo editor(effects, redeye, contrast, draw…)
? Your favorite picasa contacts
? Photo uploader
? Picasa featured and public photos
? Multiple Google accounts login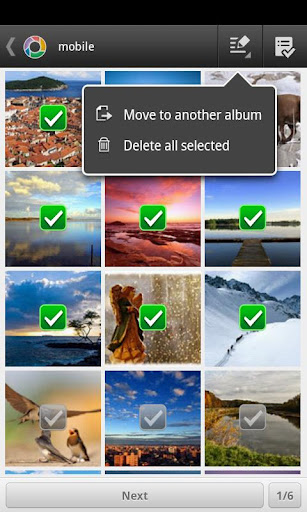 Google Picasa Featured Photos
Display all Picasa Offical Featured Photos as thumbnails. Click the thumbnail to view HD quality photo. You can view the comments, save the photo to sdcard or set it as your wallpaper.
You can also flip the enlarged photo to see next or previous one, or zoom in/out for more details.
Picasa Photo Search
You can search google picasa public photos, and save your favorite queries. This is a highly customizable function provided, and for example, you can save queries for 'wallpaper', 'megan fox" or "flower".
My Picasa Web Albums
Display your picasa web albums. You can manage your albums, photos with the tool on your phone. Browse the comments to the photo, and add yours if you like. If you do any changes on your albums via picasasweb.google.com, all of those changes will be reflected on your phone.
My Favorites
Get your favorite contacts' latest uploaded photos on your device. You can add or view comments to the photos. Always keep in touch with your friends on Picasa!
Picasa Photo Uploader
Browse your camera taken photos or other photos on sdcard. You can upload the photos to Google picasa web albums in batch. The tool provides multiple filter functions and will remeber the photos you already uploaded which is helpful to distinguish photos uploaded and new.
'Picasa' and 'Google Photos' is a trademark of Google. This app is an unofficial Picasa albums management tool from 3rd party.

Photobucket Mobile :
Take Photobucket with you on your Android phone! Free to use. Get started today!Taking and sharing pictures and videos just got even smarter!
The Free Photobucket Mobile app helps you access your Photobucket account, find whatever you want, or take pictures and videos and share them with everyone in your network…wherever you're at.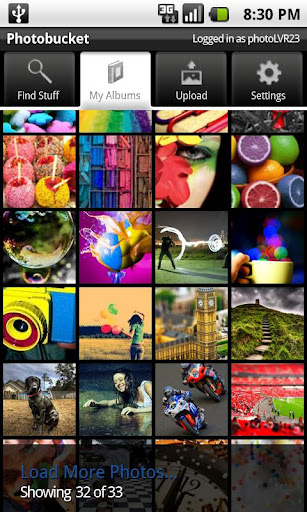 Instantly share your Photobucket album with your friends and family with Photobucket Mobile. Take a photo or video from your phone and instantly upload it to your album, or browse your Photobucket selections and download your favorites. You can also instantly share to Facebook and Twitter quickly and easily. All your photos – saved for life!
Your Photobucket is now mobile – take it with you, search for images on the go, and share!
• Instantly upload your photos or videos to your Photobucket account.
• Search for photos & videos on Photobucket anywhere, any time.
• Access your Photobucket account on your mobile phone.
• Share your photos and videos on Twitter & Facebook.
• Download photos from your Photobucket account.
• Manage your Photobucket albums from your mobile phone.
• View links to photos & share via email, paste links to your blog, etc.
• Tag your photos for faster finding & access.

note : all content source from play.google.com