Every Windows XP users have the security center problem, Which having the popup that displaying the warning, Actually this message is to warn us that our system might at risk, even though it regularly keep updating this, So i know you want to disable windows security alerts now anyway.
Since this Security Center feature is added in widows after service pack 2 for Windows XP, This have the feature to check is there firewall, antivirus and windows update is in ON, if there exist in the state of disabled, it warns us to enable or fix them,
Is your Internet is turned off means, Your anti-virus may not be update properly, so this popup will trouble you, Also you not wish to update your windows, You probably change the Automatic updates in OFF , Since this also make an another popup, So we finally get this all popup to be disable,
Windows Firewall is Turned off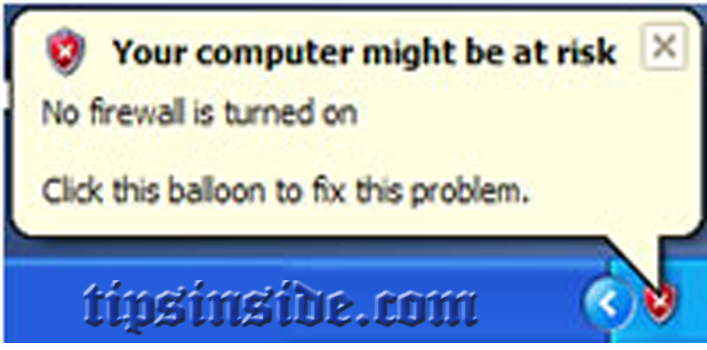 Automatic Updates have been turned off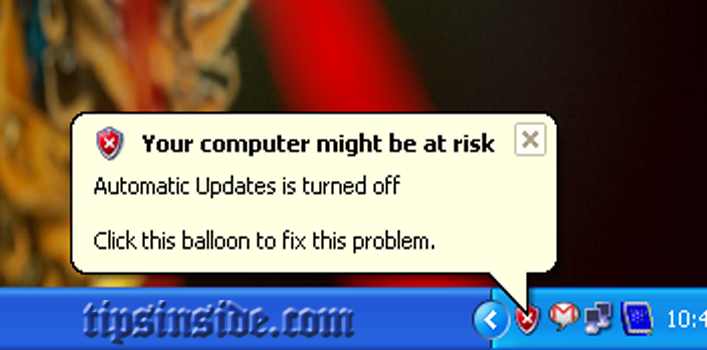 Antivirus is turned off or not installed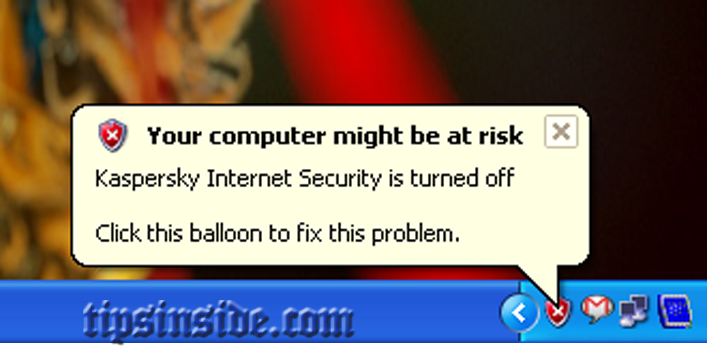 How to Turn off Security Alert Notifications:
Open the Control Panel
Double-click on the Security Center icon
Click on the option "Change the way Security Center alerts me"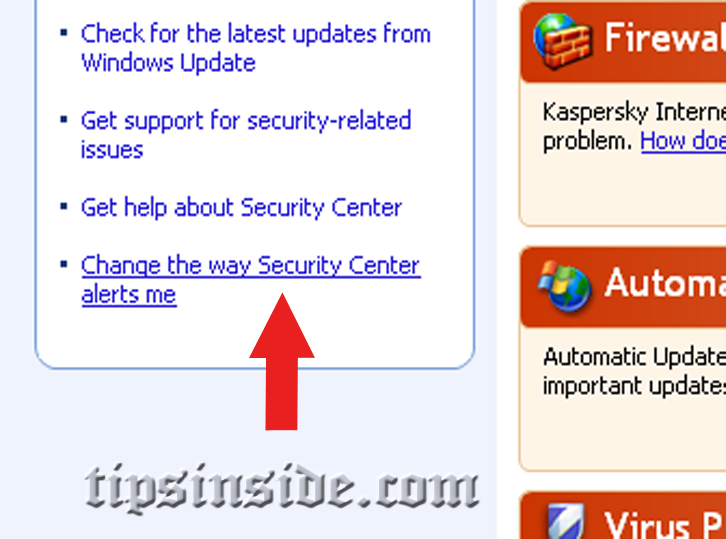 4. Uncheck the alert settings boxes you wish and click Ok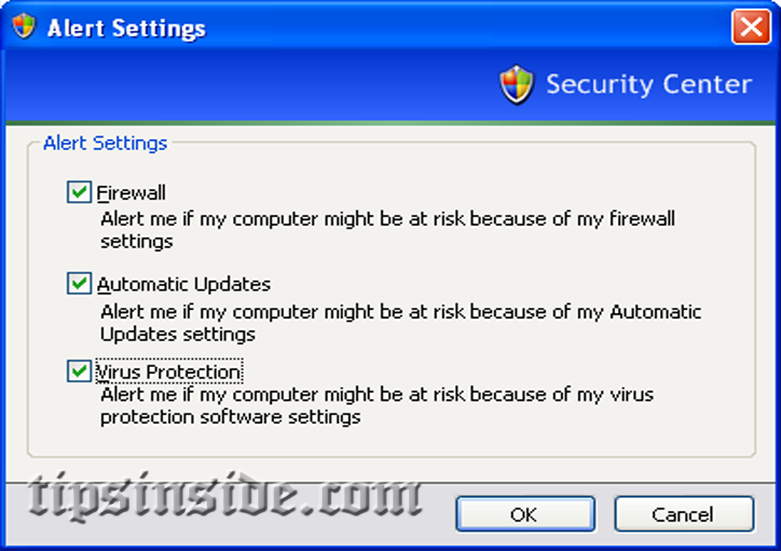 Note:- This Tick have been removed….
Now you can easily login to your system and continue your work without any popups 🙂 ,