Are you bored on looking same cursors pack on XP…. Also you have been attracted by Windows 7 Aero Cursors… You be in a Right Place… Windows 7 cursors for Windows XP.
Download and extract the pack… Now You will see a Install.inf on that folder.. Right Click and hit Install..
now go to Control Panel –&  Mouse –&  Pointers –&  Now Select Aero Cursors
Thats All…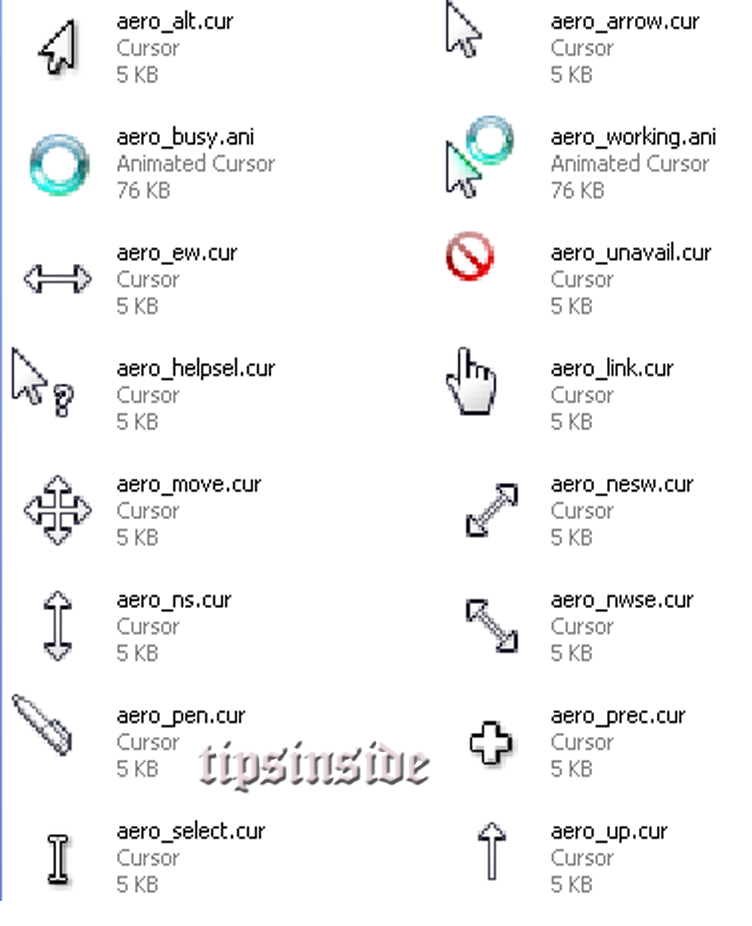 The cursors are alpha blended and look exactly like Windows 7 cursors.

Problem Persists …. Comment Below….