Facebook Is a Leading Social Networking And it having more than 800 million active users, Since Our Account is been also under the suspicious Environment also,Since Working in unsecured Environment leads to this problem, Even Facebook Engineers Working Hard Against Hackers,So Take a Look to secure your Facebook Account 😉 ,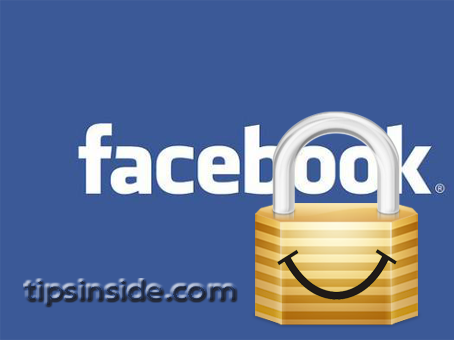 You watched that your Facebook account is been hacked , What you will react and what you do next for that, Let Us Discuss What steps we have to do , 😀
1.Reset Your Password :
You Noticed That your Facebook Account is been Hacked Means, First Step is To Reset Your Password for Facebook,
Recover Your Password By Hit Here –>> https://www.facebook.com/recover.php  .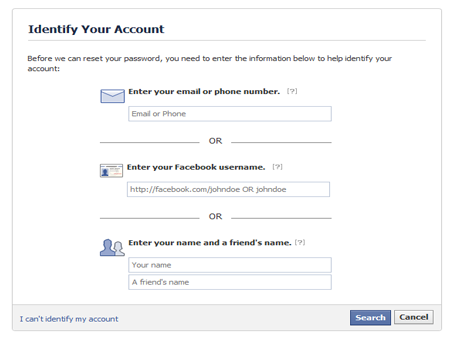 Now you will Noticed By Your e-mail or sms with new password,
Ouch! It's hard to get new password? Don't feel because Hackers are not a fools, Since Facebook Developers Give Another Way to Recover Your Account, Now Make a support ticket to Facebook By Following this link Facebook Security,
Most of the people using same password for thier mail account and facebook account, Since there is a possible to hack your e-mail account also, So If you are using same password for your mail account means, First change Different password,
Also Consider this Weak Password List for Reference,
2. Compromise your account :
You Feel that your account is been Hacked Even Without any password Modification !! You Make Report to Facebook.

Symptoms are Spams and Unnecessary Activities From your account 🙁 ,
3. Remove Unwanted Application or Game From Your Account :
It's a casual thing nowadays we adding lot apps from Facebook and allowing them to Grant Access to Use our account information, Since these are all access our details ,
Most of the time we consider these apps are more secured because it's under Facebook, But all apps not like that, It may be a attempt to hijack your account also ,
If you Suspect that Apps may be Unnecessary to you ? Just Remove Unwanted Apps and Games.
4. Make Login Notification :
Make a Login Notification In your Facebook Account, Whenever You Login to Facebook , you redirected to a simple checkpoint, It just ask to name your device, And Notify it to your e-mail or text message to phone or both, 😉 .
Steps to Activate: Goto Account Settings –>  Security –> Select Login Notification.
Select your Options and Save it,
At Next time You Login Your Account,Every time It Ask To Name The Device.
5. Enable Secure Browsing :
By Enabling Secure Browsing Makes Your Account protect from Session Hijacking,
To Enable this Goto Account Settings –>  Security –> Select Secure Browsing.
Hit Save Changes.
6. Install An Anti-virus :
Your password is also hacked by some virus if your System is good host for threatens , ( ie:- Keyloggers,spywares 🙁  )
So Install An Good Anti-virus and Scan your full System,
I mentioned Most of The Possibilities For your Security, If i Missed any point means Comment below….  😀