Hello Friends.. Everyday we encounter many threats that threatens to spoil our PC.. Even though there are many ways many Hackers choose the latest trend of spreading the viruses via Facebook , Gmail and Google talk.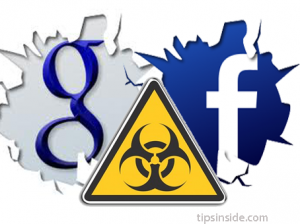 Usually viruses that are sent so far, invades your account through sources like Targeted Advertisements shown on Malicious Websites, copying data on Flash drives from another PC's or from any other internet source. But now a days the programmers choose the famous Social Networking sites to spread the viruses quickly over the world.. 🙁 .
Few days ago I got a message from my friend with highlighted link. When i clicked, it showed an image URL for downloading. And after following that link I finally found out a shocking result that my antivirus identified( Shown on my browser).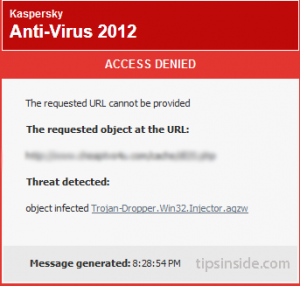 My Kaspersky anti-virus alerted me of an  infected file notification and it contained a Trojan-Dropper.Win32.Injector.agzw. 
Also these makes a Gateway for their Relatives like Win32.HLLW.Autoruner.52856 , Heure.Trojan.Win32.Generic Viruses,
After that alert message i woke up and found out that message was never sent by my friend at all. And the worst thing is that the virus coding is bound to that image, which runs as a  .SCR screen saver file by executing malicious program on our PC. Also Facebook and Google Chat is prone to lead to such malicious program website links. The notable thing is that , This message is generated by a virus only and then sent to all victims. This virus is sent in the name of your friend or anyone in your friend list without their knowledge, so as to make you fall prey for this malicious programs. So friends be alert with such kinda links sent to your profiles. Verify and  check with such links to ensure your safety, before you even think of clicking them.
Also verify with your friend that the received link was sent by them or not. Also the worst thing is that Facebook has already fallen for such attacks and it is spreading at a rapid rate.
So get aware and instal some good latest Anti-virus and Firewall tools,
Stay safe from such Hackers and Geeks!!!!!!!!