Mini Map – The All new flash game allows to Play us inside a Google maps, So we can ride a car with our desired place in the world,Now this Mini Map is Available only in Facebook, But it is so attractive and addictive,i will be sure, Choose your car and choose your place to play 😉 .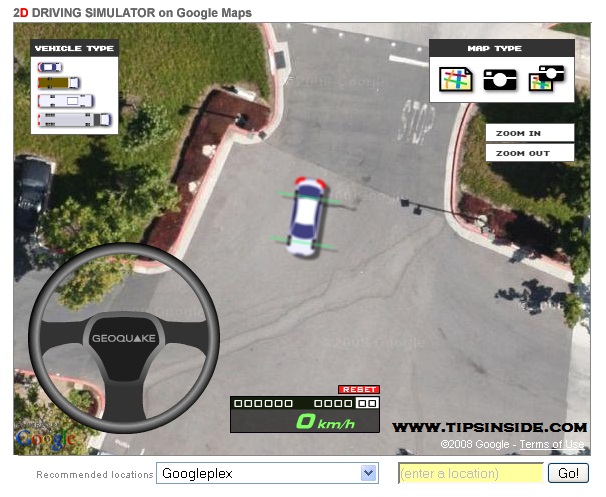 Want to Play this Game, Just follow below points, :
Install "Mini Map" apps on your Facebook account.
Now Simply select a location on Google Maps.
Either type the address or choose a point on the map and hit the car accelerator.
Just hit "N" Key to used to Turn on/off night mode
Instruction of "Keyboard" was given in the Mini Map.
Review of Car Driving in Google Map :
In Google Maps based car driving games, Mini Maps is smart enough to terrain and the roads in your driving area and adds virtual boundaries on either other sides of the road as you can able drive easy. And the area you have selected for driving is too dark means , the car headlights will turn on automatically.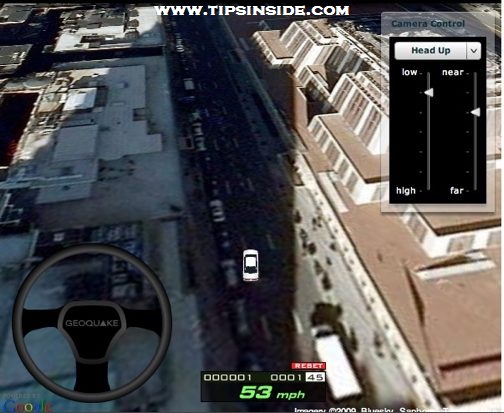 There is more ways to create your road ways and position where your are going to ride you car. You can create your own track on Google Maps by clicking at different points on the map or you can invite your other Facebook friends to join and play in Mini Map for a quick game of car racing. Its really interesting Game to play.
2D Driving Simulator on Google Map :
 3D Driving Simulator on Google Map :