Windows is the wide and most using operating system ,First also we know What is Operating system, But how long we addict with Microsoft Products? Even though Microsoft products are priceware but it is user friendly, for this reasons we are going for Microsoft products ( Including me also ), But this is an good time to choose Linux,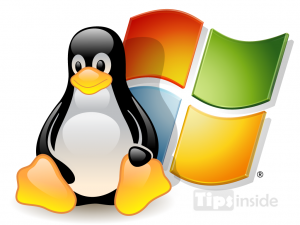 Let us move to our topic, As mentioned above. Linux is an free , open source and Powerful operating system, so let we whats special in Linux,
1. Unique Style
Linux that available in different Package and also they are new in styles, the only job is to pick the right Linux for you,if you unsatisfied with Unity by Ubuntu, just switch to GNOME Interface, Still Unsatisfied, Just Google for which Linux with your desired interface ,
2. Hardware support
Linux basically support major Computer Hardware chipsets from Intel and AMD, from this way Linux is better from windows on supporting it hardware, But some time they wont support new hardware or special kind of hardware, Because the developers mostly concentrate on windows system, but don't worry, In every release Linux Updates should have a solution for new Hardware and we can also get support from Linux developers,
3. Free to use
Linux is available for free stuff, This is the most important thing from Linux and also their support everything for free, Comparing to nowadays a little tool developer also requires some amount for their effort , what about other commercial operating system? Since Linux is free rider and also charges for some corporate and enterprise editions for supporting those kinda business,
4. Open source
Linux is a best open source program, it can developed by many peoples as open source project, Every code is been free to use,edit,modify and publish (but refer their license)
5. Free and quick support
Linux provides a better customer support, Every developers of Linux should have an forum or any other user interactive web tool, to participate , question, help others, extra, Linux also make IT supports for corporate users,
6. Stronger architecture,
Linux Kernel is the Most strongest kernel comparing to others, Because it have a backboned from UNIX, Provides more security and hardware compatibility, where more flexible with system, If you love Linux means, it also flexible for you, Even it is not easily affected by virus and malwares,
7.Never get crash
The Blue Screen of Death doesn't exist in the Linux world. Linux systems, just like Unix and NetWare, can run for years without failure. Operating system crashes (called "kernel panics" in Linux) are rare – many Linux users have never seen a crash.
i hope you get clear with Linux features, But you may get strucked , if you staring Linux means, But never get struck ,go ahead.. 😀