In this article we can see how can we make a decent,Professional and good resume or curriculum vitae (CV).
Microsoft Publisher is a professional and decent tool to make your resume. You have many predefined templates to make your resume and you can also download those templates. If you download this attachment you will have a sample resume format.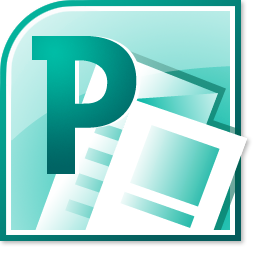 The most important things you have to concentrate about your resumes are:
Be clear in your objective and your way of expressing your objective matters a lot
Your presentations and Conferences that you have attended means a lot for your resume they will decide how protruding you are from others and how interested you are in the field
List out your field of interest, the fields that you are attracted and comfort to work with and be cautious about choosing this this will be the center of attraction for the queries to rise from
If you are a CS or IT Student you need to mention your programming or scripting or the markup languages that you are familiar with and you can work on
List out your hobbies these are the second most important thing about you, your attitude and credibility is tested in the field of interest and hobbies, Hobbies help a lot to guess your attitude
Responsibility are the most crucial parts judging your leadership skills and team spirit. You can pen down all your responsibility such as being a representative in your college, organizing an event in a cultural, technical fest or  a sports day
List down the Industrial Visits those you have been to
The Mini Projects and the main projects are a concluding concern saying about your resume. Your resume will be attractive if you have your mini projects, main projects related to your fields of Interest. That will say how interested you are in your field.
Any other queries regarding resumes you can post it as your comment…

Hope this article was useful, you can download a resume format from the link.