You may have a sound knowledge of English, but you may lag to present yourself both orally and literally. Here we go with some simple steps to overcome this burden:
Watch English movies with subtitles in the beginning later switch them off and try to grasp what they talk.
Talk in English though you go wrong, make mistakes and learn from it.
Click over here, The Hindu newspaper has a good collection of their article Know Your English which is a weekly post(Tuesday). This link will take you to online collection of those articles, read those when you are free they are very easy and interesting.
Try to read easy novels that will make you interesting to pursue in English, here are some of them which may drive your interest,
The Adventures of Huckleberry Finn by Mark Twain
Tom Sawyer & Huckleberry Finn by Mark Twain
Robinson Crusoe, by Daniel Dofoe.
Famous five collection by Enid Blyton.

These books will be interesting, clicking on the links will redirect you to online shopping site making you to buy them easily.
Having reading the above contents you will be enriched with some vocabulary(amount of words that you are familiar with), you can register to some online sites that may help you by sending a word a day so that you may learn a word per day. English cannot be built overnight it needs a strong basement to proceed with fortification.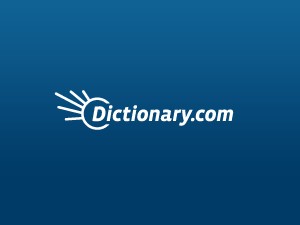 dictionary.reference.com gives you that facility you can sign up in that web site to receive a word a day. Click on the above picture to sign up directly.
 Install Wordweb in your computer, its a freeware. It's a dictionary and thesaurus, use it to search for meaning instead of going online,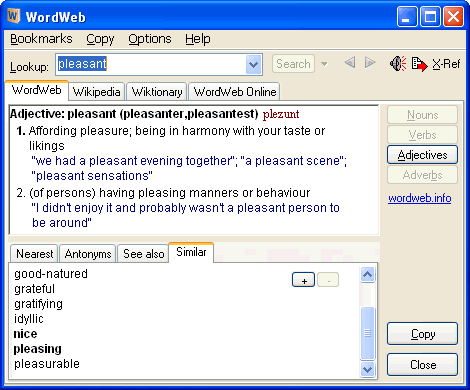 Click here to Download WordWeb
Open WordWeb with the keyboard shortcut Ctrl+Alt+W, and if you select a word and press this shortcut, it will automatically read the text spontaneously displaying the meaning as it prompts. It also takes the word from the clipboard if copied.
Press Ctrl+R to display a random word in WordWeb, a better tool.
The last tip is that try to get the book "Word Power Made Easy" by Norman Lewis, it is a great book to enrich your vocabulary. The key idea in that book is that a person is with better vocabulary only if he has proper exposure to the outer world, so the author Norman uses that approach first imbibing you with ample idea's and giving you the words.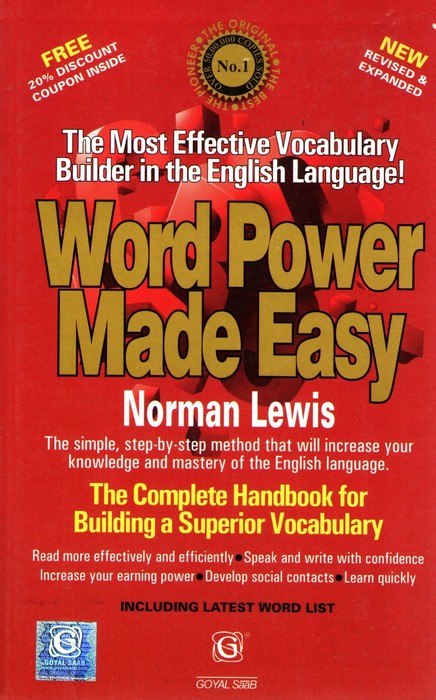 Click on the pic to shop the book online.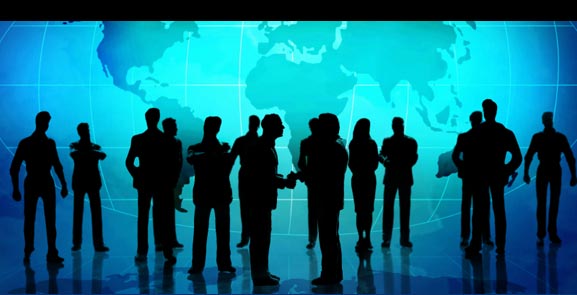 Hope it was helpful, if you follow these things you can for sure get through your English burdens and you can make some good stature in English. Don't be an aliterate try to get something to read in any language generally, because reading hones your thoughts and makes up a good attitude.
Regards,
TweakTag Team