Microsoft Officially announced hereafter the sidebar is not available for windows vista and windows 7 , Due to the vulnerable, It has been officially stopped by Microsoft, Where it has been not available from Microsoft pages, Because it closes their Gadget gallery also,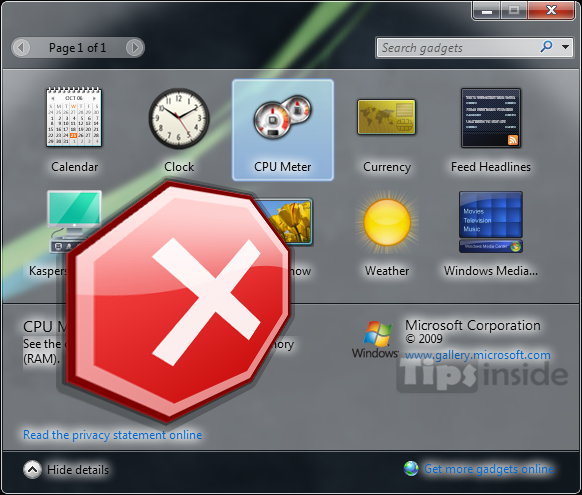 Microsoft explained their apologies "why sidebar not available hereafter",
Microsoft is announcing the availability of an automated Microsoft Fix it solution that disables the Windows Sidebar and Gadgets on supported editions of Windows Vista and Windows 7. Disabling the Windows Sidebar and Gadgets can help protect customers from vulnerabilities that involve the execution of arbitrary code by the Windows Sidebar when running insecure Gadgets. In addition, Gadgets installed from untrusted sources can harm your computer and can access your computer's files, show you objectionable content, or change their behavior at any time.

An attacker who successfully exploited a Gadget vulnerability could run arbitrary code in the context of the current user. If the current user is logged on with administrative user rights, an attacker could take complete control of the affected system. An attacker could then install programs; view, change, or delete data; or create new accounts with full user rights. Users whose accounts are configured to have fewer user rights on the system could be less impacted than users who operate with administrative user rights.
Where Microsoft also released their KB for this, there is two Fix it is available for this, one for Enable sidebar, and other for Disable Sidebar,
Download Fix it,

For more info : http://support.microsoft.com/kb/2719662