Rovio who is very famous for "ANGRY BIRDS" has released the gameplay of their new game which is yet to release on this September . So we got the time to say bye for Angry birds, How long we play with Angry birds, more versions of angry bird having same concept, why not try with Bad piggies, so we finally got that time 🙂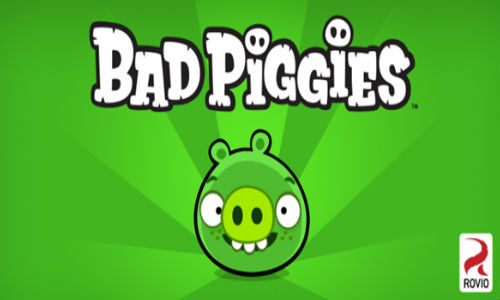 The name of the game is "BAD PIGGIES" which will be completely different from the Angry Birds.The Angry Birds focuses on the birds into shelters that the pigs have built for safety.The players who plays as the pigs can create shelters , vehicles , flying machines to work against the birds.The materials used to create shelters are drag and drop. So, Rovio assures that it would be an easy game play.
So this game most probably related with strategy, See the trailers Below,
The Bad Piggies is to be released on September 27 for Android , IOS and Mac.
Click out the link to watch the gameplay of "Bad Piggies" 
Also See Another releases of Angry Birds,
Angry Birds Full Classic Download.
Angry Birds For Mobiles :
Angry Birds For S40 mobiles.
Angry Birds For S60v3 & Sv60 Mobiles.