This Article to Show The Top Most Useful and Essential Plug-in For Google Chrome Ever, We all know Chrome is a Fastest And Simple Looking Browser, Makes Our Browsing Faster and Safer, Now Finish your Browser Looking Cool and Make better With Addons,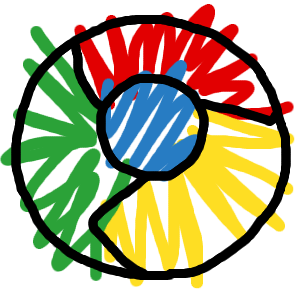 Let Us see the Collection of Plugin Those We Discuss 😉
1. AD Blocker For to Block Ads :
Nowadays Every Website Running With Ads, Include Our TipsInside also 🙁 , But Mostly Some Websites Placing Yucky and More Ads Around the Content to Make money , It will Good for them, But In our Side Became more Complicate 🙁 ,
To Avoid This Unnecessary Ads , A cool Plug-in Ad Blocker Help Us to Block Ads From Websites,

2.WOT Plug-in For Safe Browsing :
While Browsing Internet , We Mostly Don't know Which kind of website and how it is,
Wot (Web Of Trust) Toolbar brings You the Graphical Representation of that website Nature, It Makes the notification According by the ratings of it's millions customers , It Give the Rating About Trust,Vendor Reliability,Privacy and Child Safety, 😀

3. Alexa Rank Toolbar :
Alexa Rank Is mostly used by the Webmasters for their SEO, Alexa Toolbar Updates Alexa Rank for Every time we visiting that particular site.

4. Backup your Chrome Bookmark,passwords:
If we go to new system or we flushes our system by new OS means,we miss all our saved bookmark and Passwords, Here a new Small application Help us to make Save our Stored password from a Google Chrome.

5. Dual screen value for Chrome :
While Comparing any two webpages, or copying any webpage source to another application, This plug-in will be help us to make compact dual view for your browser,