President Obama has announced plans to increase American funding of ongoing Research and Development projects by nearly 5%. The announcement was made during discussion of the proposed budget for the year 2013.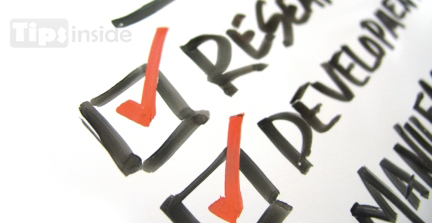 The agreed budget allocates nearly $141 billion for a wide range of ongoing research and development projects that, once completed, are believed to be potentially significant in creating greater job opportunities in the future as well as in leading to considerable economic growth.
The proposed increase in the budget is therefore being seen by some financial think tanks and economic analysts as a long-term measure directed toward resuscitating the American economy. Ongoing important projects that are expected to benefit from the updated budget include research on clean energy, wireless communication, smart infrastructure and cyber security.
It does not entail Solomon's wisdom to gather why a significant amount of the budget has been allotted to researching effective measures to tackle cyber-security. Recently, the department of homeland security has been burning the midnight oil after being the victim of massive cyber assaults.
A number of instances have also surfaced recently where cybercriminals were able to penetrate the firewall of homeland security agencies and got access to hundreds of gigabytes of sensitive information. The risks of stolen classified information could prove catastrophic as it can be used by international terrorist organizations.
Hence the allotment of additional funds could be an investment in the research and development of more stringent firewall systems and data security tools. A breakthrough in data security will help the administration win back the trust of voters after classified data and personal information was compromised and help in protecting the world from terrorism.
Lately, a lot of fingers have been pointed at the Obama administration, most of them belonging to the public or the opposition. The Obama administration has been largely held responsible for growing unemployment rate and increasing taxes. The administration has also come under fire for the continued war on terror in Iraq and Afghanistan.
Furthermore, other more recent military ventures have demanded huge military budgets that arguably could have been put to more productive use. An increasing number of Americans believe that the current economic crisis that plagues their nation is partly the construct of expensive ongoing military adventures.
The proposed budget allotment for research on clean energy, wireless communication and smart infrastructure is seen as a positive sign that is intended to reduce business costs making them more profitable.
The proposed distribution of a sum of $51 million to NSF is a positive step that is expected to encourage more flexible and efficient use of the 'radio spectrum'. It is not news that the NSF is doing groundbreaking research on radio spectrums which could open new frontiers for the communication sector. The proposed budget essentially reflects the growing significance of the wireless communications for business, commercial and military application.
For American businesses, wireless broadband has traditionally been the leading tool for economic development and growth. The announced budget also includes $10 billion for establishing an interoperable wireless broadband network throughout America. This would greatly reduce high costs of businesses that are associated with inter-state communication between businesses or businesses and clients.
NASA is also expected to receive nearly $18 billion for continued research and development on ongoing projects. However, the proposed budget for this year is nearly $60 million lesser when compared to the budgeted amount that was allotted to NASA in the previous year.
This marginal decrease could be the result of continued pressure on the Obama administration to cut down on budgets for secondary projects such as continued research in aerospace technology so that greater emphasis can be paid on more pressing domestic and national issues that demand urgent attention.
The budget also plans to fund the U.S. Patent Office with nearly $3 billion compared to almost $2.6 billion that the agency has received for the current year. The additional funding s intended to accelerate the process of patenting while also improving on patent quality. The proposal also endorses more stringent measures for enforcement of intellectual property.
The announcement of the new budget is being seen by financial analysts as a positive development that is expected to resuscitate the American economy and encourage growth. The budget has a range of positive implications that are expected to encourage growth and reduce the growing unemployment rate.
The above article is composed by Eva K, an expert content writer from UK. Her latest article is written on dongle technology for Broad Band Expert.