Google drive Is an Online Cloud storage which offers 5 GB Disk space on their Google Servers, Google-The Search engine Giants Finally Step forward with online cloud storage with a heavy competition with Dropbox, Skydrive (microsoft ), iCloud (apple), Box.net, iDrive, etc.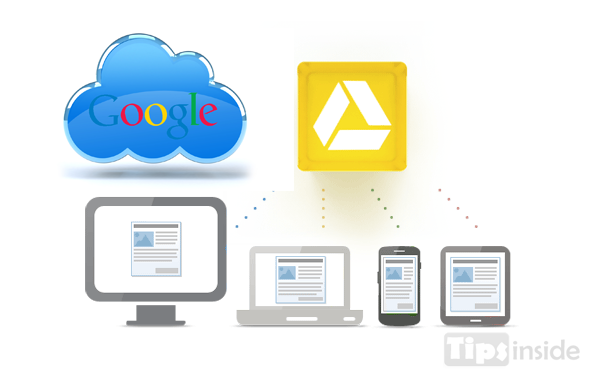 Google Drive Offers 5 GB Online Storage,
Google Drive is a free service from Google, Google provides 5 GB online cloud storage for their users for free, Already many of the Services Like Dropbox, Skydrive, iCloud, Box.net like websites gives the storage size from 2 – 25 GB of web space, But Google gives 5 GB storage for free and 25 GB for extra price if you want means, You can upgrade your web disc size usng this, https://www.google.com/settings/storage/, When you upgrading your drive means you get a extra disk space for Google drive, Gmail and Picassa too, Since it can be more useful and price worthful 😀 ,
I know you want this Google Drive, Ya , Really who leaves the wonderful service, To Get Google Drive, you have an Gmail account to access it, If not means no problem, Create it new. Open Google Drive by using this drive.google.com, After getting sighning in, You can be redirected to Download GDrive, You can Download it from here also

Google Drive is now Available for PC ( Windows ), Android phones, (Coming soon for iPhone, iPad ), You may refer Google Privacy Policy if you feel Google access you pesrsonel data, Because there is bigger issue now firing arounf the world, that is Google's Privacy policy about Google Drive, where the uploaded content should whose owned it, 🙁 .
i hope this may helpful for you..